Image of the Week
05-28-2016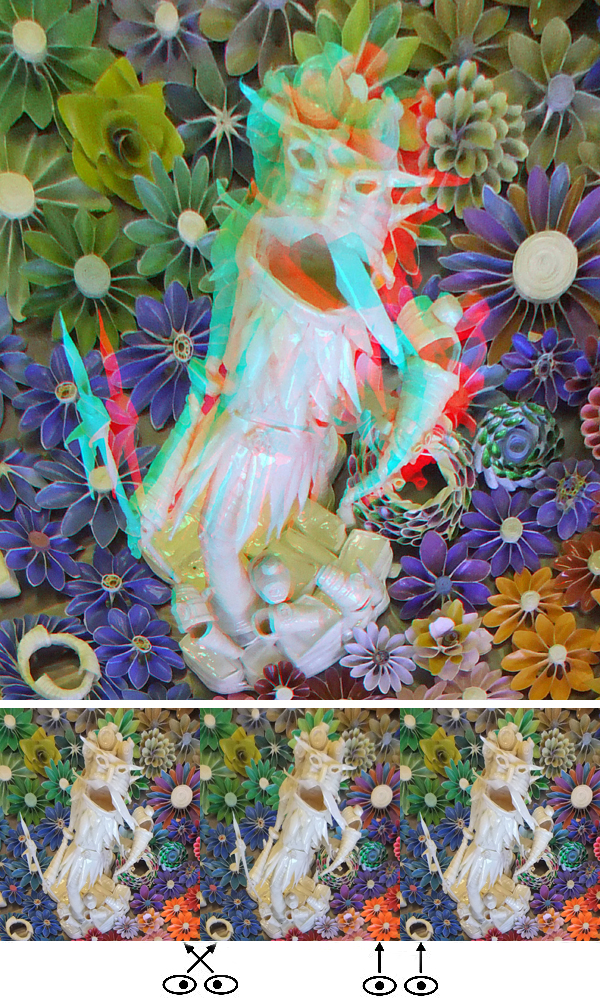 Tapigami - Making Art from Masking Tape

Hi All,
Another regular at Maker Faire, I had the pleasure of talking to Danny Scheible and seeing an incredible Tapigami exhibit.
Straight from their website, ... "At it's core, Tapigami is the art of applying imagination to rolls of tape. Any kind of tape – but mostly masking tape. As an accessible & interactive art form, Tapigami is designed to socially engage & educate artists of all ages." Click here to check them out.
This specific sculpture is called "Worm Hunter" by Eben Burgoon. I shot it with a Fuji W3 and approximated it into a phantogram.
Barry Rothstein
I send out a weekly email of these. If you'd like to be included, please go to the contact page and send me an email.
Previous Images of the Week