Image of the Week
05-31-2014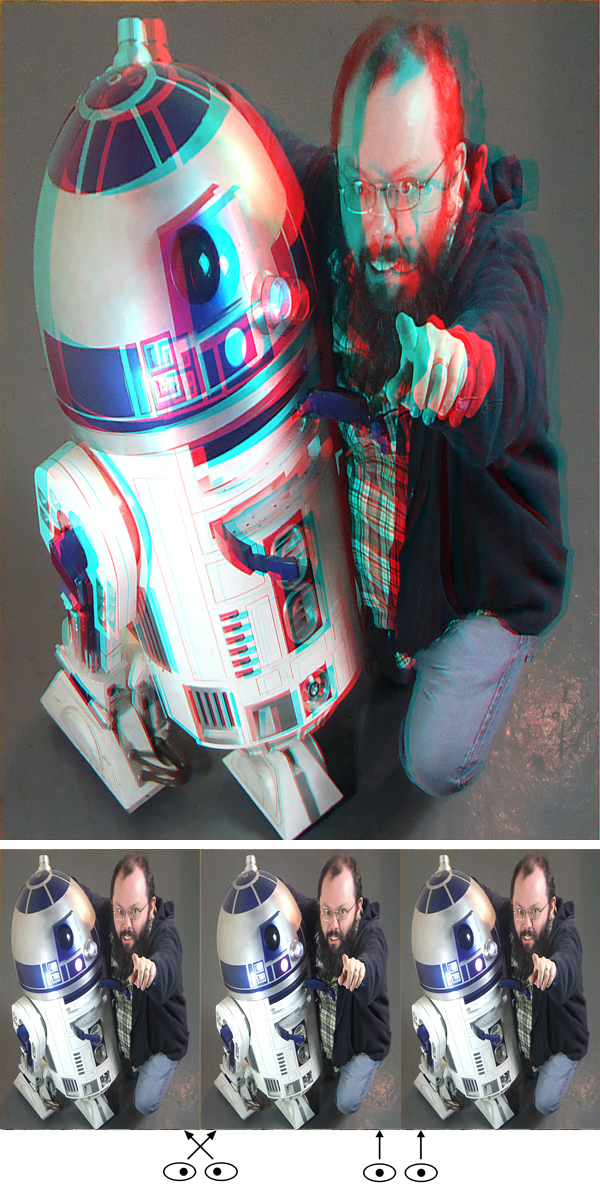 Chris James and his R2D2

Hi All,
Since 2008 Chris James has been attending Maker Faire in San Mateo accompanied by his replica R2D2. According to his blogsite http://www.artoo-detoo.net/ "there must be at least 15 replica R2's in the SF Bay Area, with new people joining all the time."
Chris brought his buddy into our 3-D Village where he was mobbed by fans seeking photo ops. Next to the booth selling my books and cards Shyam Kannapurakkaran had a 3-D Photo Booth, where he shot this phantogram of Chris and over a hundred more of Maker Faire Attendees. Check out Shyam at http://shyamk.com/Home/index.html.
Barry Rothstein
I send out a weekly email of these. If you'd like to be included, please go to the contact page and send me an email.
Previous Images of the Week