Image of the Week
05-25-2019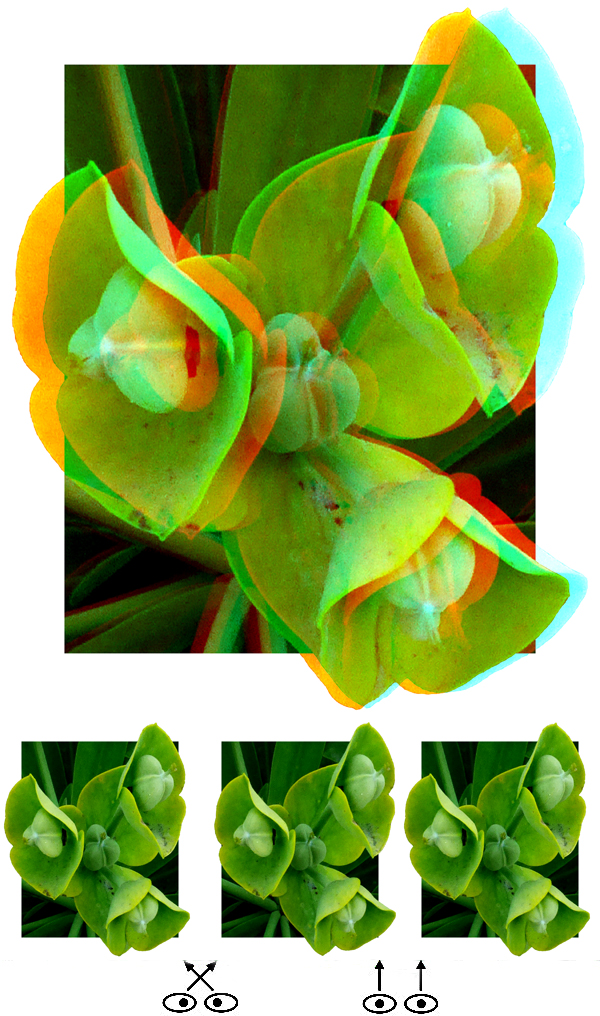 Another 'What is This'

Hi All,
I took this shot across the street from my house, and like it a lot as a 3-D image and phantogram. My neighbors who planted it couldn't tell me what it is, so I ask you. I took it with my Panasonic Lumix GX7 with their 3-D lens and used frame sides for phantogram processing. The actual width of this image is approximately 4 inches. For dramatic effect I masked around the edges. This one employs a half-color anaglyph, another choice available in StereoPhoto Maker.
Last weekend was Maker Faire in San Mateo, so welcome to new subscribers from that event. Yesterday I sent out the resulting 3-D images from the event, so if you haven't gotten it yet, check out your Junk or Spam box, or email me back and I'll send it out again.
The political scene this week continues to get uglier. Every time we reach a new low, it's only beaten down soon after. In any case happy Memorial Day, so let's all take a quiet moment to ponder and honor the many men and women who've made the ultimate sacrifice in service to our country and us.
Barry Rothstein
I send out a weekly email of these. If you'd like to be included, please go to the contact page and send me an email.
Previous Images of the Week