Image of the Week
07-02-2022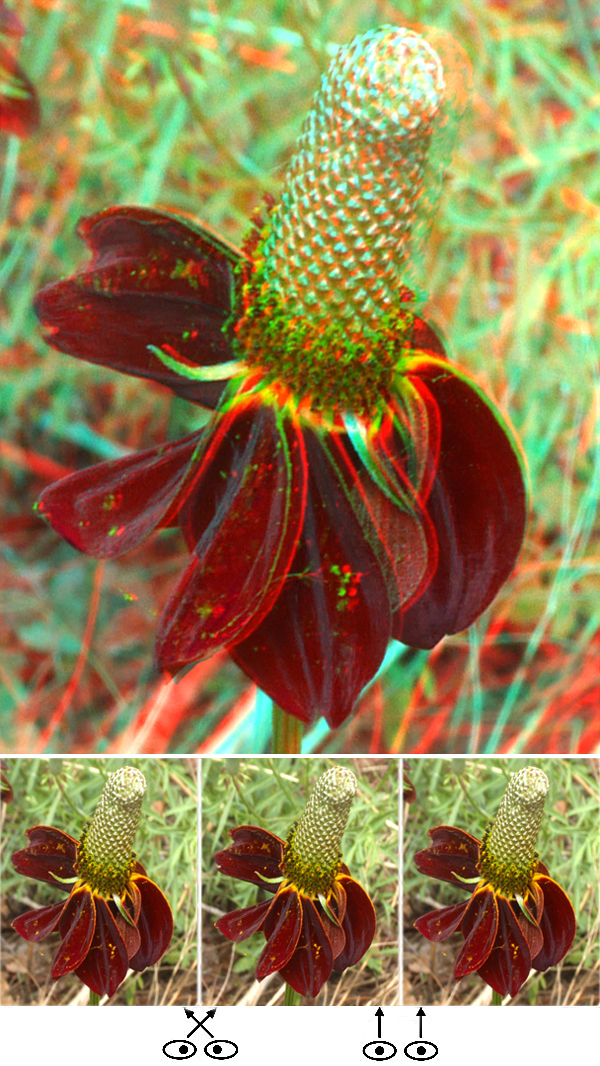 Mexican Hat

Hello Friends,
This past week we went on a road trip to Las Vegas, Nevada to see my sister Joy Demain in a show and to Santa Fe, New Mexico to see our grandkids. Hiking along the Santa Fe River I found this fascinating plant. Using PlantNet I was able to identify it as Ratibida columnifera, aka Mexican Hat. According to Wikipedia it can be found from southern Canada to northern Mexico, and an infusion of the whole plant is used by the Zuni people as an emetic.
This image was shot with a Panasonic Lumix GX7 with 3-D lens and frame sides for phantogram processing. The width of this image was approximately 1-1/2 inches.
Regards,
Barry Rothstein
I send out a weekly email of these. If you'd like to be included, please go to the contact page and send me an email.
Previous Images of the Week