Image of the Week
07-29-2017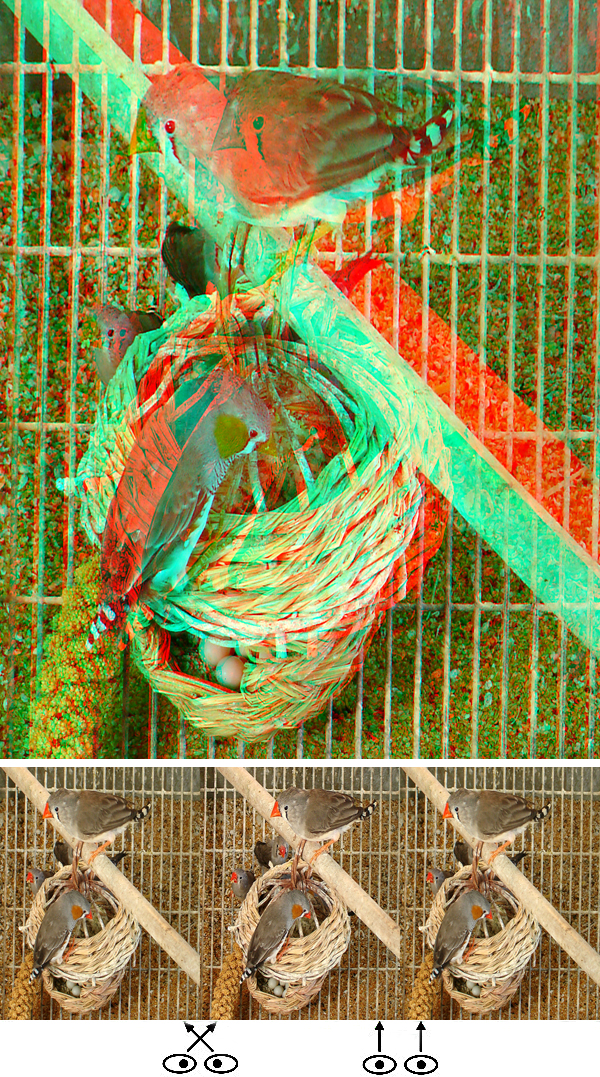 Zebra Finches
Hi All,
This shot dates back to the Eye-Popping 3-D Pets book Betsy and I did with Chronical Books. It came out in 2009, and is currently out of print. As phantograms go, this one the most "negative parallax" of any image I've published. There's a lot going on in the shot, and I like it a lot. It was shot with a pair of Sony V3 cameras, synchronized by a Lanc Shepherd.
Coming soon is a NSA/ISU international 3-D convention in Irvine, California, from August 8 to 14. Lots of good workshops and exhibits. http://www.3d-con.com/. Free for those 18 and under.
Barry Rothstein
I send out a weekly email of these. If you'd like to be included, please go to the contact page and send me an email.
Previous Images of the Week