Image of the Week
03-14-2015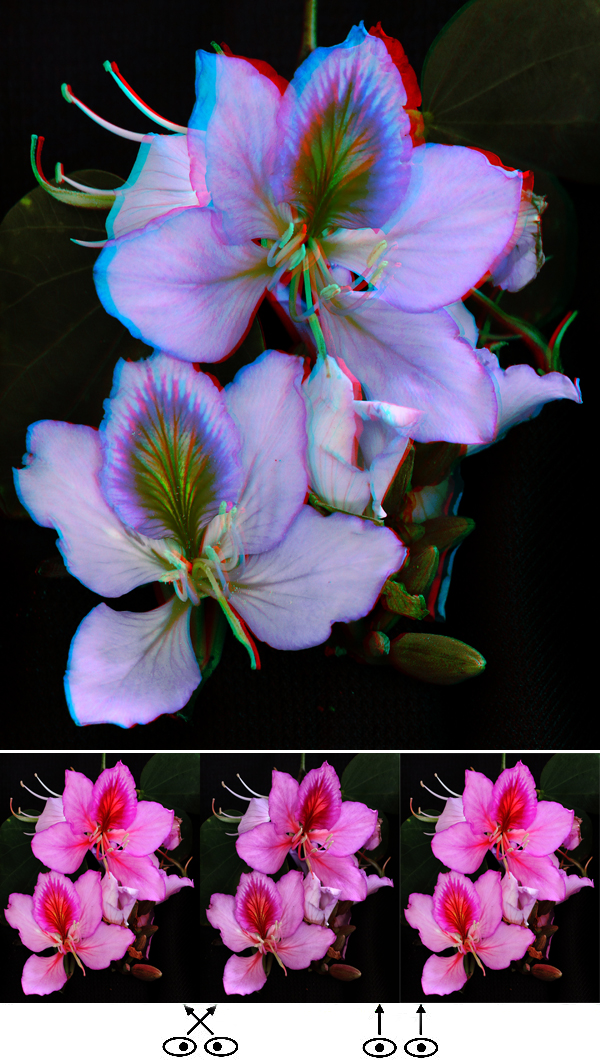 Dubois Anaglyph

Hi All,
This lovely pink blossom is from an Orchid Tree (Bauhinia). There are several in our neighborhood, and they've been in bloom the past couple of weeks. In some you can see a cat's face.
Red and cyan are the colors used in the most common 3-D anaglyph glasses. Those specific colors and others close to them pose a challenge to stereographers working in anaglyph. To understand this look at something red through your anaglyph glasses. Through the left lens you'll see light gray, through the other lens you'll see black. This mixed message is often irritating, except perhaps in small doses. Sometimes I like its flashing effect in lipstick or nail polish, but not in the main subject.
One solution is the "Dubois Anaglyph", which tosses out much of the red in making the image. Color is lost, but the 3-D pop remains.
Barry Rothstein
I send out a weekly email of these. If you'd like to be included, please go to the contact page and send me an email.
Previous Images of the Week