Image of the Week
11-14-2015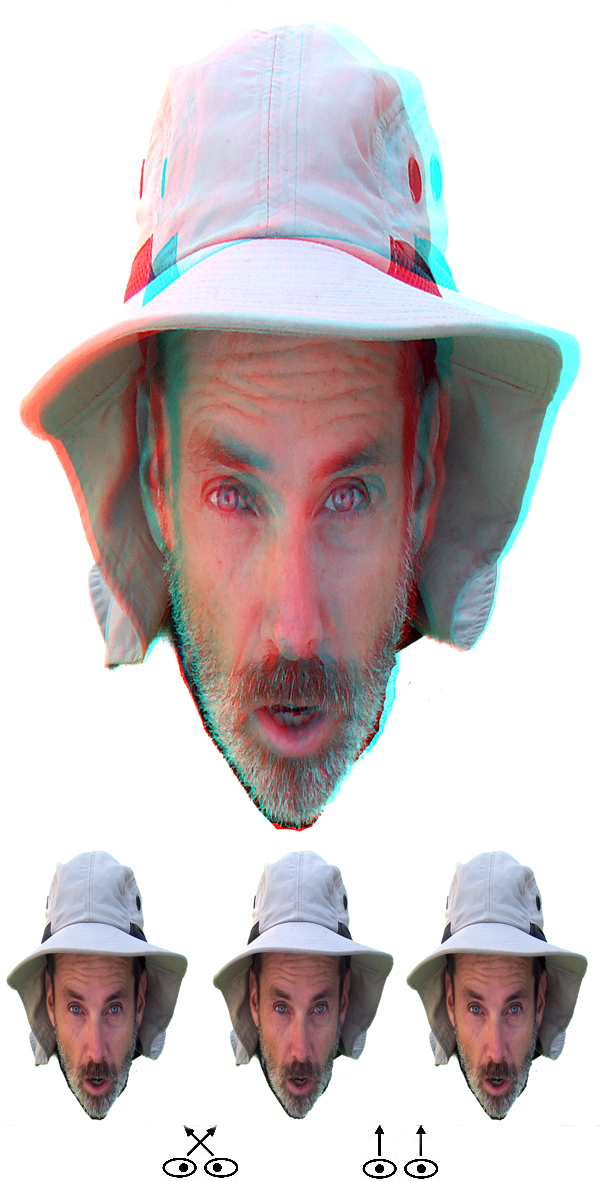 Phantogram Headshot of Dave

Hi All,
Say hi to Dave. He's a college buddy and close friend, so maybe I'm safe making fun of him, just a little. He's also hosting me this weekend in the Phoenix area, so perhaps I'll be booted out when he gets this.
This weekend I'm back in Fountain Hills, Arizona, for their art festival, so please drop by and say hi if you're in the area. In the past I've found Arizona snowbirds to be a good demographic for buying my books and cards, a lot of grandparents with disposable income and grandkids back home. This weekend has been fairly disappointing for sales. It's all I can do to get a few passersby to stop and put on 3-D glasses and have a look.
Barry Rothstein
I send out a weekly email of these. If you'd like to be included, please go to the contact page and send me an email.
Previous Images of the Week