Image of the Week
03-26-2011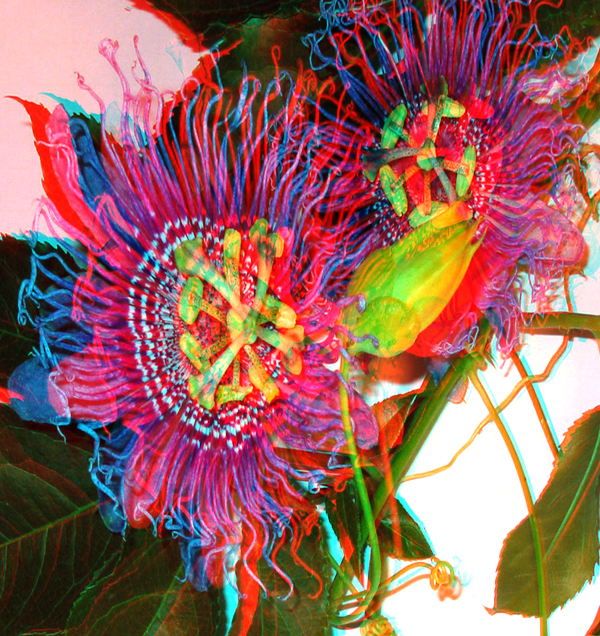 Passion Flowers Conversing
I've been revisiting old images lately. This was one of my earliest tabletop phantograms, a couple of passion flowers cut from our backyard garden. The purple and green colors allow are exceptionally good for anaglyph.
Shrunken down to perhaps 2" wide faces appear, and the two appear to be conversing, or in deep reflection.
I invite you to print this image so as to be able to see it properly, back from an angle.
I send out a weekly email of these. If you'd like to be included, please go to the contact page and send me an email.
Previous Images of the Week