Image of the Week
05-28-2011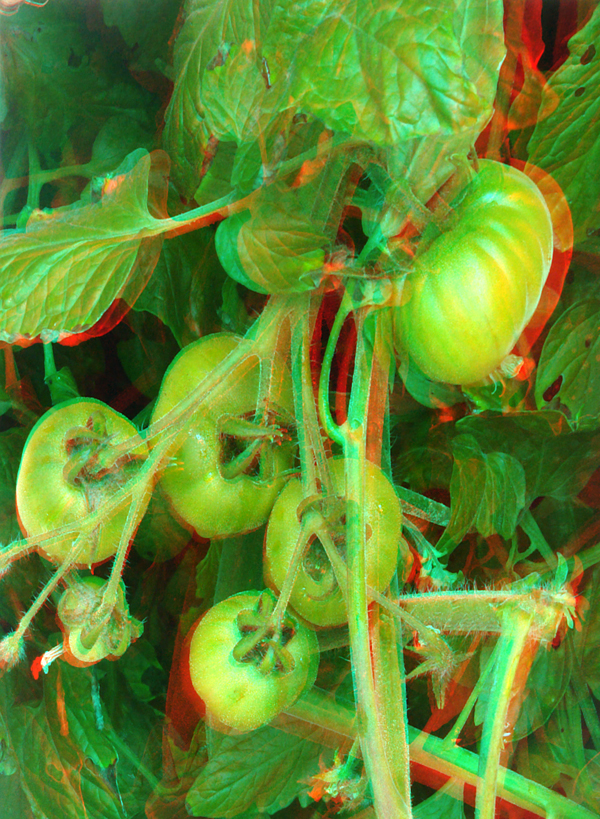 Green Tomatos
Happy Memorial Day Weekend, in the USA a time to remember and honor our war veterans. This holiday weekend also represents a time of transition from spring to summer. For me nothing better catches this than seeing the accumulation of tomatoes on the vines. For those of you in more northern climes, hang in there, your time is not far away.
This is a phantograms. and I invite you to print this image so as to be able to see it properly, back from an angle.
I send out a weekly email of these. If you'd like to be included, please go to the contact page and send me an email.
Previous Images of the Week