Image of the Week
08-05-2017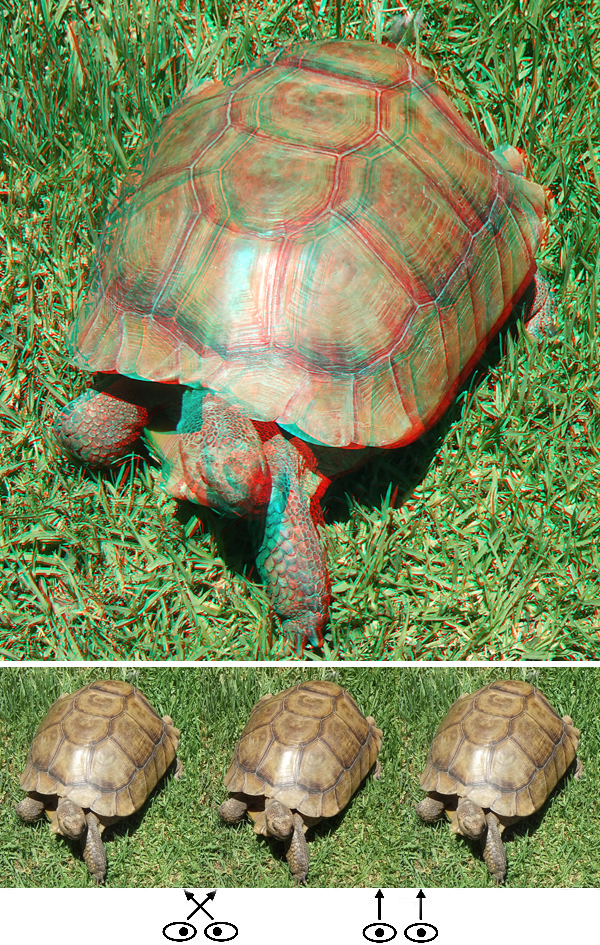 California Desert Tortoise
Hi All,
Say hi to Ellie, a California Desert Tortoise who took up residence in our neighborhood recently. This is a point-and-shoot phantogram approximation taken with a Fujifile W3.
Coming this is a NSA/ISU international 3-D convention in Irvine, California, from August 8 to 14. Lots of good workshops and exhibits. http://www.3d-con.com/. Free for those 18 and under.
Barry Rothstein
I send out a weekly email of these. If you'd like to be included, please go to the contact page and send me an email.
Previous Images of the Week