Image of the Week
12-22-2018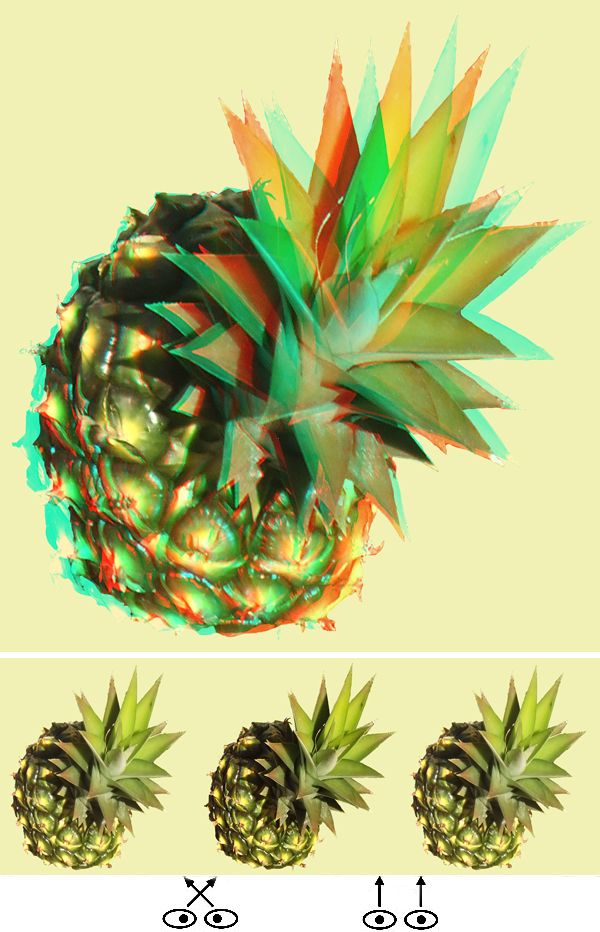 Pineapple (and a mini rant)

Hi All,
I took this shot at my friend Ginny's house. She's had good success in growing pineapples in pots, as is permitted by our Long Beach weather. I took it with a Fuji W3 using a wooden frame surrounding the pineapple for phantogram processing. The frame was hand-held, located above the fruit and below the leaves. I masked out all the other backdrop, and inserted a light yellow background to minimize ghosting.
Once again words largely fail me in regard to this weeks political news, and with the resignation of Mattis, one of the few 'adults in the room', the future looks bleaker and more dangerous. As has been the case for most of this year, I find myself sitting numbly, watching, groaning inwardly as Trump continues to degrade our culture and congress continues to enable him. What's there to say other than to hope for better when the new congress comes in?
Barry Rothstein
I send out a weekly email of these. If you'd like to be included, please go to the contact page and send me an email.
Previous Images of the Week