Image of the Week
12-02-2023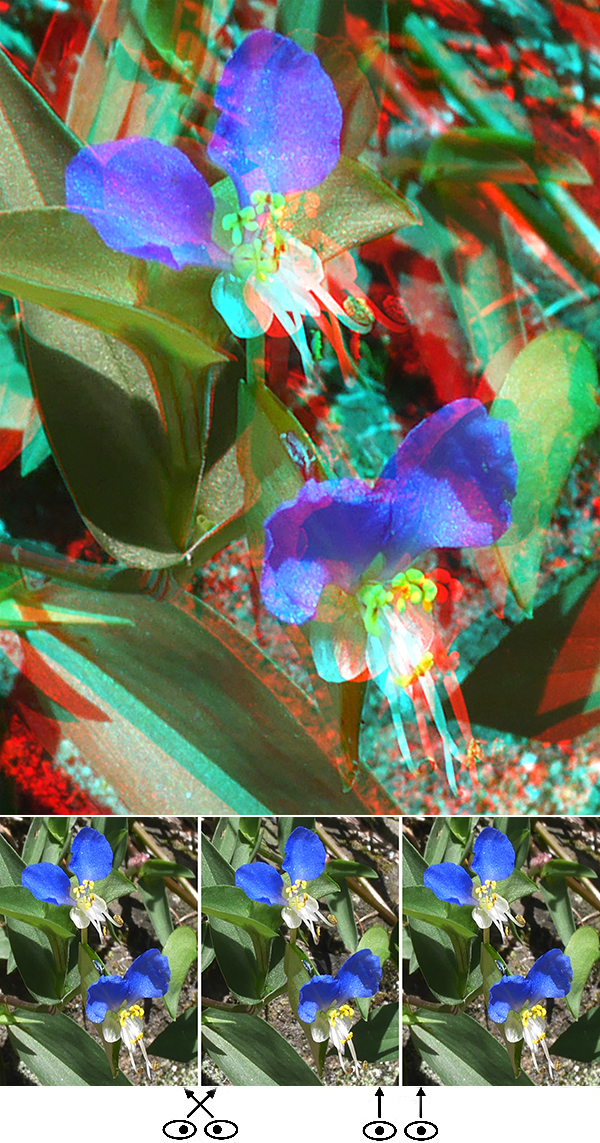 Asiatic Dayflower (commelina communis)

Hello Friends,
On a recent trip to Japan I found this type of flower pretty much everywhere, so I had plenty of opportunities to photograph them. This is the best one I got. I don't much like it in anaglyph form, but it's interesting and omnipresent enough that I wanted to show it. Hopefully you can freeview it. They're tiny. The width of this image was approximately 1-1/2 inches (3.8 centimeters).
I shot it with a Panasonic Lumix GX7 macro camera with 3D lens, using frame sides for phantogram processing.
Commercial message: Consider my books as great holiday gifts with special holiday pricing. At http://www.3ddigitalphoto.com/books.asp use the promo code HALF to get half off on Macrophant 3D, Pop-Up 3D, and Phantograms from Nature, and as an added incentive buy three of any single book and receive a fourth book of that for free.
Happy Holidays,
Barry Rothstein
I send out a weekly email of these. If you'd like to be included, please go to the contact page and send me an email.
Previous Images of the Week